Go Back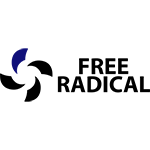 ​Free Radical Design is a video game development studio that was originally founded in 1999 and located in Nottingham, UK. The studio quickly gained a reputation for creating innovative and critically acclaimed games that pushed the boundaries of the first-person shooter genre.
Their first major release was "TimeSplitters" in 2000, a fast-paced, arcade-style shooter that featured time travel and an extensive level editor. The game was praised for its gameplay, humour, and diverse cast of characters. Free Radical followed up with two sequels, "TimeSplitters 2" in 2002 and "TimeSplitters: Future Perfect" in 2005, both of which were well-received by critics and fans alike.
Now, the studio has risen once again to craft an unforgettable gaming experience, as they work on creating their next project. This highly anticipated, new masterpiece in the TimeSplitters franchise promises a return to the studio's roots, with a varied team made up of experienced developers and fresh talent.
Based in their Nottingham studio, Free Radical Design have fostered a dynamic and creative work environment, where collaboration is championed and the team have the opportunity to make a big impact on the project. The Free Radical team enjoys a range of perks and benefits such as relocation support, enhanced parental pay and leave, employer pension contributions, a candidate referral bonus, and regular social activities.