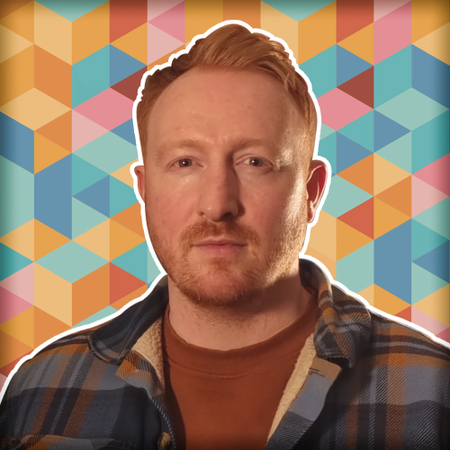 Ivan Cannon
Team Lead - Programming
Originally from Manchester, somewhere along the way got lost and ended up on the right side of the Pennines, being here in total for over 20 years.
​
Dad to one very loud and stubborn child

Long suffering Manchester United Fan

Sport Fanatic – Football, Cricket, Tennis, F1, Boxing, UFC, NFL……you get the idea!

Love food yet always somehow end up with a meal deal for lunch – why, that's something I couldn't even answer!

Natural Redhead
Favourite Game: No Mans Sky or Original Goldeneye 007 on the N64
Favourite Game Series: Resident Evil
Favourite TV Series: Gomorrah…if you haven't watched it, well you know what you need to do!
Favourite Film: Gladiator or the original "Willy Wonka & the Chocolate Factory"
Favourite Book: Sancti Trilogy (Sanctus, The Key and The Tower)
Favourite Song/Band: Oasis
​
How did you get into games as a hobby?
Getting a Sega Master System with Alex the Kid built in - hours invested in playing rock, paper, scissors against bosses. From there it was a case of finding more and more challenging games and seeing how fast I could complete them. These days its more about trying to get as many achievements and accomplishments in a game.
Sega Master System > SNES > N64 > PS2/PS3/PS4 > PS5 (Yes I paid over the odds but we wont talk about that!)
What's your career background?
People have always been at the centre of what I do, whether that be a Prison Officer, Client Relationship Manager, or Recruiter!
Across my recruitment journey I have a well-rounded background across both white and blue collar sectors in the North West and Yorkshire.
What do you love most about your job?
The buzz, every day we have a plan and its about how we execute the plan whilst constantly adapting to the ever-changing world of recruitment. It never stops!
Favourite memory so far?
Its still very early but I love how success is shared and celebrated at Aardvark Swift, it really does promote a culture of being TEAMCENTRIC and makes a feel-good factor to the office.