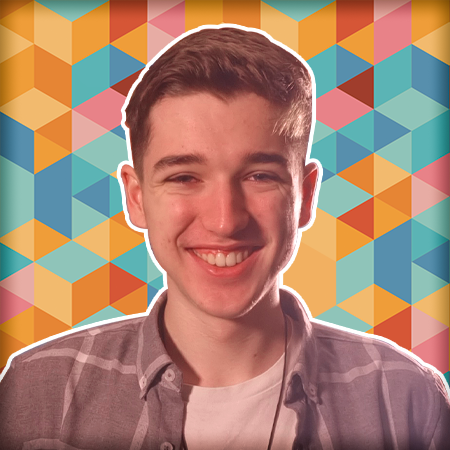 Joe Lingard
Marketing Assistant
​Favourite Game:
My favourite game must be Halo Reach. I have so many good memories with this and spent many of my days playing it.
Favourite Film:
My all-time favourite movie has to be Goonies. This masterpiece fuelled my imagination when I was younger and had me rewatching it many times.
Favourite Book:
When I read King's Curse, I was captured by it's story right away and I found myself reading it on the way to work.
Favourite Song/Artist:
Bon Jovi has produced so many great songs that I end up singing them on any long road trip I take.
How did you get into games as a hobby?
When I was a young lad, my dad always played Call Of Duty: World At War while I watched and I always loved when he'd occasionally hand the controller over to me. After that, it became something I loved doing when I was back at home.
What's your career background?
I first got into the industry when my uncle took me on board for work experience in his PPC business. There I learnt first-hand everything I knew about Google Ads and its pay-per-click campaigns. I used this experience to get myself a Level 3 Digital Marketing Executive Apprenticeship. Now I find myself here progressing my skills by moving onto a degree apprenticeship in the same role.
What's an average day look like for you at Aardvark Swift?
I handle the CRM (Customer Relations Management) systems to update any vacancies that you'd see on Aardvark Swift's website and socials for individuals looking for work in the games sector. Furthermore, I produce some of our videos and graphics for use digitally.
What do you love most about your job?
The team here at Aardvark Swift are amazing, personality rich people who are always outgoing with what they do. It feels like teamwork is a priority for us and it definitely shows in the work we produce.
Favourite memory so far?
Outside of work, in July and December of 2022, I flew out to New York City in the US alone for an unforgettable holiday and I can confidently say that this has given me a love of travelling.