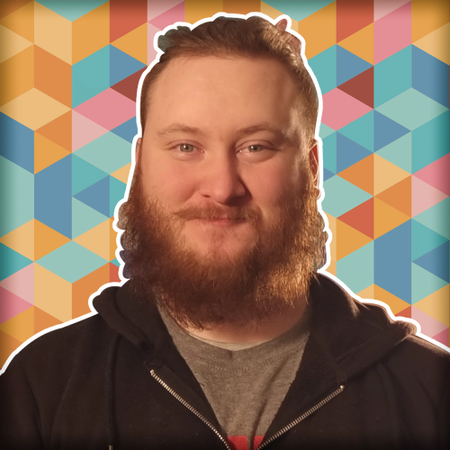 Liam Hollinshead
Recruiter - Art & Animation
I'm a 28-year-old casual gamer. I've been playing games longer than I can remember, I believe the first game I played was Earth Worm Jim for the Megadrive. Apart from gaming I'm also a musician who plays the bass and also, I am a professional wrestler. Wrestling has been a big thing in my life since I was 5 and have been training for the last 2 years in Sheffield and performed on a few in house shows.
​
Favourite Game: Ghost of Tsushima
Favourite Game Series: Red Dead Redemption
Favourite TV Series: Arrow
Favourite Film: Die Hard
Favourite Book: Around The World In Spandex: A Lion's Tale
Favourite Band: Green Day
​
How did you get into games as a hobby?
There isn't a time I remember where I haven't been playing games, it didn't matter what console it was on be it the Megadrive playing earth worm Jim, the PS1 playing crash bandicoot and hogs of war, and from there it just continued.
What's your career background?
I started out in a warehouse whilst in college and moved into customer service for Currys / PC World. I worked there for about a year before moving on to working at Capita as a customer service advisor for about 6 years then became a recruiter for Capita which I enjoyed doing. Just before joining Aardvark Swift I worked at Pimoroni which is a electronic manufacturer mainly for Raspberry Pi products such as the Picade.