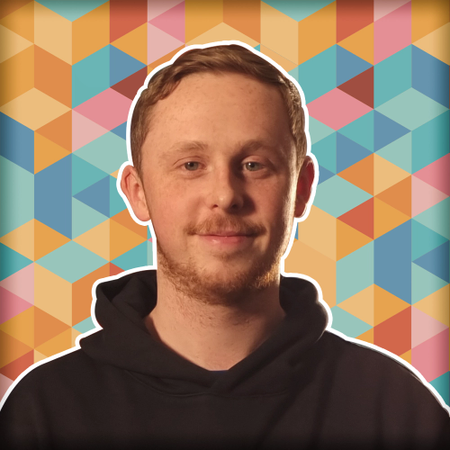 Matty Kidsley
Talent Sourcer
I am a business management graduate from Derbyshire. I am passionate about hiking and an ideal weekend would be spent going for a hike in the Peak District and enjoying a pint at a local pub with my mates. Unfortunately, I am also a big fan of Derby County and endure watching their matches and sometimes they win.
​
Favourite game: Fallout 4/ GTA5/ Witcher 3
Favourite game series: Uncharted
Favourite TV series: Peaky Blinders/ Derry Girls/ Bad Education
Favourite film: Legend/ Catch Me If You Can/ Bohemian Rhapsody
Favourite band: Queen
​
How did you get into games as a hobby?
I have always been interested in games due to spending lots of time with my older cousins as a child and constantly making them play me at Fifa on their own PlayStation before finally getting a PS2 as a child. I also have a younger brother and as soon as he found out his older brother had a console he had to get in on the action and have since grown up in a house and with a family that loves gaming.
Favourite memory so far?
Outside of work, my favourite memory must have to be moving into my new flat only a couple of months after graduating from university. I left Uni with only vague ideas of what I wanted to do as a job, so I am proud that within a couple of months after graduating I have got a job that I really want to do and have moved into a flat of my own.