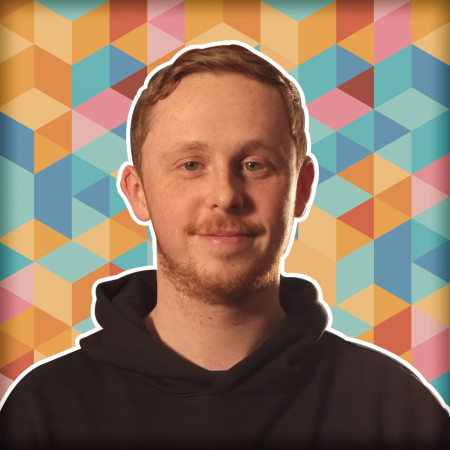 Matty Kidsley
Talent Sourcer - Programming
I'm a Business Management graduate from Derbyshire. My passion for games started when I first picked up a Playstation controller to play on FIFA with my cousins. Nowadays I love playing on RPG games with some of my favourites being Fallout 4 and Witcher 3.

When did you start playing games?
I have many older cousins who used to be obsessed with games, so I picked up the gaming bug from them. My earliest memory of playing games was challenging my cousins to a game of Fifa 06 on the PlayStation. I love playing games because of their ability to let you detach from the real world.

What's your favourite game series?
Uncharted

What's your career background?
I used to work part time at my mum's gym, but I would say my job at Aardvark Swift is my first proper job. I came into this role straight after finishing University where I studied Business Management. I learned about recruitment during my degree, and I quickly became interested in the idea of working in recruitment after university, so when I saw a job that combined recruitment and gaming I had to apply!

Have you ever met anyone famous?
The only famous person I have met is Sir Geoff Hurst. I had a photo with him when I was about 10 and he came to watch my football team play. At the time I didn't know who Geoff Hurst was and didn't understand why my dad was so eager for me to have a photo with an elderly gentleman.

What's your favourite hobby?
I love going for hikes in the Peak District or Derbyshire Dales with my mates. The icing on the cake is finishing the hike off with a few pints at a local pub!

What's a pet peeve that would make illegal if you could?
A lot of my friends start a conversation with the words "what you saying". What does that even mean and why can't they just start a conversation saying "hi, how are you" like a normal person would?

What's something you want to do in the next year that you've never done before?
I know it doesn't sound very ambitious, but I would like to travel to Scotland. I have never been to Scotland before, and I would really like to go and explore Edinburgh.