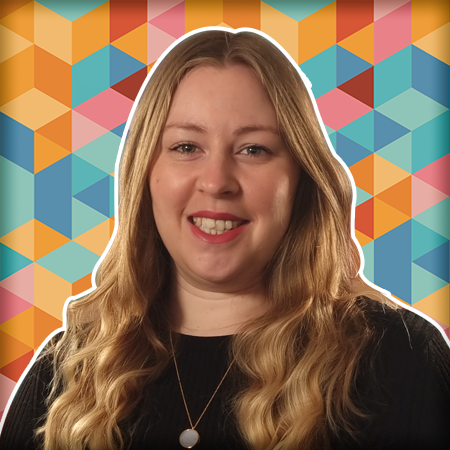 Nikita Lord
Graduate Partnership Manager
Hi, I'm Nikita (no my Mum and Dad were not Elton John fans!). I'm originally from Lincolnshire and I am massive people person who loves to sing, bake and spend time with my family. My favourite colour is yellow to the point where it got a bit ridiculous, and I had a yellow car, coat, handbag and shoes. I'm a dog person, will sing Disney songs with minimal ask and always up for getting food and will never say no to cake. I have one huge Spotify playlist covering all genres which seems to blow people's minds.

When did you start playing games?/Why do you love playing games?
Started playing games around the time the first PlayStation came out – my dad bought it for himself, but my sister and I took it over.

What's your favourite game/series?
Crash Bandicoot and The Sims
​
What's your career background/ & how did you get into games recruitment?
After Uni, I started as an apprentice in the Public Sector over 11 years ago and I've worked in recruitment and HR for that sector for the last 6 years in a management position. I came across games recruitment after looking to re-locate and the perfect position came up at Aardvark Swift.

Have you ever met anyone famous?
I've met quiet a few Liverpool footballers and at university I met Chris Moyles and Dave – I got up on stage with them and Dave sang a song about me and my pet hamster.
Who's someone you really admire?
Mary Berry – the woman has churned out over 80 cookbooks and is a living legend.
What was the first thing you bought with your own money?
It was probably clothes – this hasn't stopped
What are three items you'd take with you to a deserted island and why?
A blanket as it doesn't matter what time of year it is I need a blanket nearby, endless supply of nachos and my phone (if that's allowed)

What job would you be terrible at?
Anything that involves too much manual handling or being in charge of a large vehicle as my spatial awareness is shocking

What's a pet peeve that you would make illegal if you could?
Ordering in bulk at a coffee drive-thru, it should be a grab and go situation and if you have an order for 3 people or more you should be banned from using the drive-thru