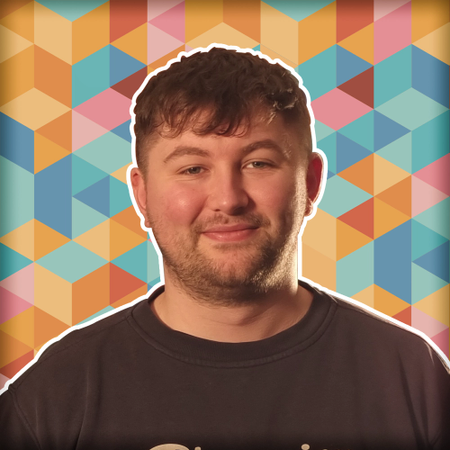 Rowan Hix-Dunn
Recruiter - Programming
I've had a passion for games my whole life starting out playing the old school Lara Croft on a massive PC and constantly trapping the butler in the kitchen. If you know you know. I've had stages being obsessed with wrestling games, strategy games, RPG's, MMO's, racing games and now more recently shooters and sports games. I've always been a bit of a PlayStation fanboy but will be getting involved in the PC Gaming world again soon. At the weekends I have regular film nights with my friends, go to watch football at the pub and play badminton and pool within the week.
​
Favourite Game: Age of Empires III, Skyrim, Call of Duty Modern Warfare (2007), Battlefield 1
Favourite Game Series: Age of Empires/Mythology
Favourite TV Series: Breaking Bad, Malcom in the Middle, Scrubs, Peep Show, Mr. Robot, Narcos/Narcos Mexico
Favourite Film: Lord of the Rings, Django: Unchained, Interstella, Shutter Island, Inglorious Basterds, Once Upon a Time In Hollywood, Forrest Gump
Favourite Book: Fingerprints of the Gods – Graham Hancock
Favourite Song/Band: Arctic Monkeys
​
How did you get into games as a hobby?
I got into games properly really through my brother. He's 3 years older and I think when he was around 7 he was given a PlayStation 1 for Christmas so I started playing with him from the age of around 4 or 5. The earliest games I can remember playing on PS1 were some very clunky wrestling, racing and adventure games like Spyro and Rayman. Then on PS2 I moved onto James Bond Nightfire, Need For Speed and Dynasty Warriors amongst many others.
What's your career background?
Before working for Aardvark Swift, I worked in retail for 7 years. I had a really good time with the company and still live with a few of my old colleagues. I have also worked as a Poll Clerk and as a volunteer for the Cats Protection in Sheffield! Since joining the Aardvark team I've moved from the Sorcing team into a Recruiter role with the Programming team.