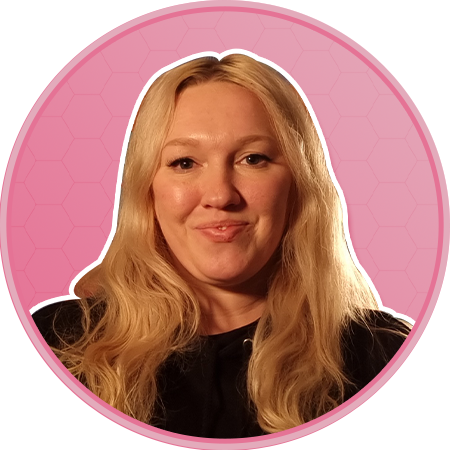 Vicky Kilby
Recruiter - Commercial
I am a big fan of gaming in particular online RPG games! Recruitment has been a big passion of mine and I am excited to now be able to help others find their dream roles in one of the most amazing industries out there. My hobbies apart from gaming are wrestling, and mountain biking!
​
Favourite Game: Final Fantasy X
Favourite Game Series: Final Fantasy
Favourite TV Series: Rick & Morty
Favourite Film: The Wedding Singer
Favourite Book: The Book of Pooh
Favourite Song/Band: I'm Gone – Dolly Parton
​
How did you get into games as a hobby?
Since I can remember I have been playing games! My most memorable game was Puzzle Bobble on the SNES!
What's your career background?
Before working at Aardvark Swift, I worked in several Sales, Marketing and Management positions.
What do you love most about your job?
I love how supportive everyone is here at Aardvark Swift.