Back to jobs
3D Character Artist (Remote)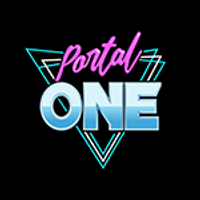 Job description
PortalOne are on the lookout for a 3D Character Artist to join their team! PortalOne develop mobile-first "hybrid games" that combine games and live shows to give users a more engaging games experience, with stunning visuals and interactivity.

This convergence of entertainment forms means that PortalOne's workforce is a mix of people from diverse industries, all working as a single team to create new workflows and pipelines to support production and delivery of next generation gaming entertainment.

With founders and colleagues who have pioneered #1 hits in the gaming, film and TV industries around the world, Portal One is a culture of embracing challenge and breaking through barriers to bring great entertainment to life.

As a 3D Character Artist, you will be creating artwork centred around stylised and semi-realistic characters to create engaging real-time game experiences, helping deliver high-end (AAA) production quality for mobile platforms, and pushing the limits for what is possible to achieve in both arenas.

The role is essential in shaping and building the visual style of their games. You should have a generalist mindset, be willing to learn and experiment with new skills and be able to venture outside your artistic comfort zone.

For this role, you will need...
3+ years of professional experience within the 3D character creation field
Ability to create full-stack (modelling, texturing, shading) real-time 3D character assets of high visual quality following industry standard workflows
To be well-versed in the creation of both high-end real time assets, as well as mobile art assets
Basic knowledge and work experience with character rigging and animation
Experience with Unreal Engine 4
Full-working proficiency and fluency in English

Bonus points if you have...
Experience working with Blender
Soft Skills Professionalism, Communication, Teamwork, Self-Awareness, etc.)

Software typically used for this position...
Unreal Engine 4, Blender 2.9+, Maya, 3ds Max, Substance Suite (Painter, Designer, Alchemist, Source), Zbrush, Photoshop, Git

Some of the benefits of working with PortalOne include...
35 weeks of paid maternity and 10 weeks of paid paternity leave
Pension program
Healthcare insurance
Paid mobile phone subscription
Paid gym membership
In addition to the professional growth opportunities and working in an environment that is supportive, team-oriented, and collaborative, your work will have a direct influence on the development of PortalOne's projects. The PortalOne team also enjoy some nice perks: arcade machines, ping pong, networking, social activities and a creative atmosphere all in one package.

Oslo itself offers the opportunity to easily combine an urban lifestyle with outdoor pursuits. The full range of European cultural offerings comes with the city, but with the added benefit of numerous summer and winter sporting activities just a subway ride away.