Back to jobs
Animation Programmer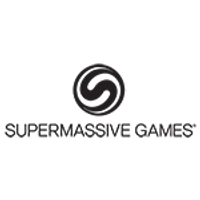 Posted

03 March 2022

Salary

Negotiable

Location

Guildford

Job type

Permanent

Discipline

Programming

Reference

15934

Contact Name

Paul Walker
Job description
We're working with Supermassive Games to find a determined and self-motivated Animation Programmer. If you have a flexible and open-minded approach to development, a flair for the creative and enjoy rising to a challenge then you should read on!

Your role as Animation Programmer will form a key part of the inner team for one of the studio's projects. You will develop game systems that will take character interaction and locomotion forward to the next generation.

By applying a deep understanding of Unreal Engine 4 animation and sequencer systems to meet the requirements of the game you'll be able to extend the functionality and at the same time suggest new approaches.

Ultimately you'll be seeking to achieve realistic human animation through combining animations, IK and other bespoke skeletal control systems. Expect to be involved at any stage of asset production from specification to platform-specific challenges.

The skills and experience you'll bring to the role...
Expert C++ skills
Contributions to shipped games on PC, console or mobile
Passionate about Animation with an in-depth knowledge of game systems, including animation and player control, in both tools/pipeline and runtime
Strong desire to advance the quality of high-fidelity characters
Broad knowledge of the theory and practical application of 3D maths in games
Great communication skills you're as comfortable specifying a task with designers and collaborating on a shared codebase with engineers as you are taking feedback from directors and producers
Practical mindset - sometimes a rapid prototype will be needed to quickly test an idea. Other times a mission-critical system needs detailed planning and consultation
An instinct for what level of engineering is needed, and you're able to work efficiently at any level
Understand an engaging player experience and are confident reproducing it in code

Can you bring any of the highly desirable extras to the negotiating table?
Detailed knowledge of SDK and technical requirements of PS and Xbox or high-end Windows PC.
Knowledge of animation systems, using blend trees, state machines and procedural systems to create believable human performances in software
Experience with UE4 and of using and extending the editor and runtime of Unreal Engine

Supermassive have customised Unreal Engine 4 to build a suite of powerful, world-class systems and tools that underpin their games. Now they need your help to take this to the next level.

They are aiming to achieve Hollywood production values in real time, so they are engaging with industry-leading, next generation features for rendering, content creation and human simulation that will intensify the player experience.

With a passion to deliver experiences such as high-end interactive drama and immersive VR, Supermassive Games is carving a unique and exciting path in the games industry. Do you to join them on their journey?