Back to jobs
Associate Design Director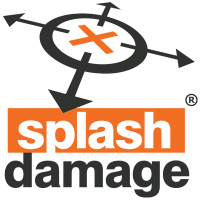 Job description
Aardvark Swift are supporting Splash Damage with their recruitment of an Associate Game Director.
Splash Damage believe that games play better with friends. For more than 20 years, they've been creating team-based multiplayer experiences that have entertained tens of millions of players all over the world and forged countless new friendships along the way.
As an Associate Design Director at Splash Damage, you will assist the Design Director in driving the execution of the creative vision, helping to direct the design teams, and the successful delivery of a product. You'll also represent and support the needs of the business, the player, and team members' needs on the project.
Your responsibilities…
Handle the output and growth of the entire design discipline on your project and the morale, alignment, and cohesion of all team members, across disciplines
Oversee the creation and maintenance of documentation including the GDD and wiki pages You will ensure the team feel the progress they are making and what their work is in service of in the bigger picture
Regularly and effectively communicate with the Project Leadership team, presenting the creative achievements of the team, while negotiating feature/change requests
Manage, mentor, develop, and coach Lead Game Designers
Be integral to the planning on your project working alongside production to create roadmaps, hiring and succession plans, and scoping exercises
The skills and experience you'll bring to the role…
Shipped 1 or more AAA title in an equivalent role, working on it from start to finish within a leadership tole
Experience with delivering on the project goals, translating the high-level vision into actionable tasks across all disciplines within the team
Experience of being the handler/champion for a product at a project level