Back to jobs
Dialogue Designer (On-Site)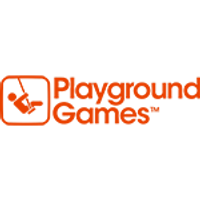 Job description
We are supporting Playground Games as they look for a Dialogue Designer to join the studio's Fable team on a permanent basis.
Established in 2010, Playground Games have the vision to create genre-defining titles for a global audience. Since then, they've created four critically acclaimed, award-winning hits; their Forza Horizon games have garnered more than one hundred awards and have been played by many millions of fans.
As a Dialogue Designer at Playground Games, you will work closely with the audio, cinematic, design, and narrative teams to cast a diverse set of characters and work with actors and voice-over directors to deliver top tier quality vocal performances
Your responsibilities…
Assist with implementation of all voice over in the game
Edit and process voice-over sessions to deliver game-ready assets
Assist with the management of outsource engagements and review delivered assets
Run remote voice-over sessions and travel to multiple voice-over studios to be on-site for casting and voice-over sessions
Work with localisation studios to deliver a global release
The skills and experience you'll bring to the role…
Worked on one or more published AAA titles as a Dialogue Designer
Detailed knowledge of the most common digital audio workstations and plugins
Knowledge of FMOD and Wwise, ideally having shipped AAA games using either
Incredibly keen ear for audio production detail
Excellent communication skills
Passion for game audio and lead an active gaming lifestyle
Understanding of in-game dialogue systems and pipelines is a plus
Understanding of microphone technique, acting coaching, and voice direction is a bonus
This is a fantastic opportunity to join one of the world's most exciting game studios, using leading technology to create world class games, within a successful, highly talented and collaborative team.