Back to jobs
Game Artist- Guildford, UK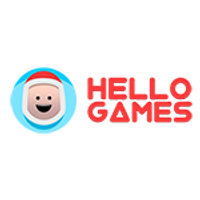 Job description
Game Artist (Hybrid Options)

Hello Games - Guildford, UK
Hello Games are the team behind the hugely successful, popular and ever-evolving action-adventure survival game - 'No Man's Sky'. They are looking for talented and versatile Artist who can be an asset to their growing No Man's Sky team.
As an experienced Artist at Hello Games, you'll be part of a team that continually strives to create impactful and inspiring art. Hello's games have a uniquely diverse look and feel, so in turn they are looking for an Artist who can match that unique diversity. This is a generalist role in every sense, so if you love mixing it up on a daily basis, this could be the opportunity for you!
As a Game Artist at Hello Games, you will...
Be that all round artist you know you are, turning your hands to many things from concepts to modelling, characters to environments
Create beautiful and impactful 3D art
Work collaboratively with the art team to maintain art style and standards
Work with others and take feedback in a constructive manor from all team members
Be self-directed and prioritise workload
Drive quality and innovation
For this role, you will need...
At least 3 years in the role of artist working in games
A great portfolio of 2D and 3D work that demonstrates a range of styles
Experience of Maya, Photoshop, Zbrush and Substance Designer/Substance Painter proficiency, or similar software
This is an opportunity to join a successful team at a a time of growth to work on one of the most unique titles in recent years. The limit really is the sky!
Just some of the benefits of working for Hello include...
Flat structure: minimal bureaucracy - no fancy titles. Every artist is an Artist. And that's that.
Genuine authority to create art to the best of your ability
Competitive salaries
Creating breath-taking art on a daily basis for one of the world's most popular ever-evolving titles
Hybrid working
Staff events and days out
Studio situated in the popular city of Guildford - 10 minutes from the train station
For more information regarding this role please contact Jordan Langley at jordan.langley@aswift.com or call +44 (0)1709 834 777