Back to jobs
Gameplay Animator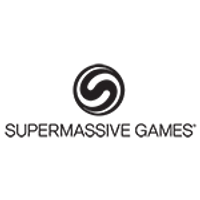 Job description
With a passion to deliver high-end cinematic games, Supermassive Games are seeking an Animator with Gameplay experience to work on one of their exciting new projects! They're carving a unique and exciting path in the games industry; want to join them on the journey?

You will be responsible for a creating animation through keyframe and motion capture. Collaborating with other key disciplines to implement and iterate. Creating high quality content, for both in-game and cinematic sequences.

Your role and responsibilities will include...
Following an artistic vision and interpreting feedback and direction accurately
Interpreting storyboards and take them through to final animation
Collaborating with other disciplines such as environment, character, lighting and VFX artists, graphics programmers and level designers to create a AAA game experience
Creating believable key-framed performances for both humans and creatures
The skills and experience you'll need...
At least 5 years of professional development as an animator, with credits on at least one AAA game
Expertise working with and editing mocap data
Ability to create and iterate key-frame animation
Able to clean up and enhance motion captured performances
Detailed knowledge of the workflows and methods involved in animating game characters, vehicles and objects
A strong portfolio of work which demonstrates the ability to create high-quality animations.
A solid understanding of traditional animation principles (timing, weight, etc.)