Back to jobs
Lead 3D Artist - Warwick, UK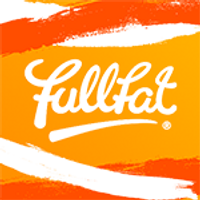 Job description
Lead 3D Artist (Remote)

Full Fat - Warwick, UK


Full Fat is looking for talented 3D artists to join their team! Your role at Full Fat will be vital to the look, feel and success of any game. You will be responsible for all in-game asset creation, so you'll have to be versatile on a day to day basis, tackling a variety of tasks.

Full Fat are open to applicants with a variety of levels of experience and ability, with the quality of your work being the main judgement point.


For this role, you'll need...

An awesome, polished and varied portfolio
Ability to concept/implement 3D visual assets using 3DS Max primarily
Experience in creating 3D in game graphics, animation and User Interface elements
Ability to adapt quickly to varying art styles
A strong working knowledge of Unity 3D
An extensive knowledge of Android iOS Interfaces and requirements
A well rounded grasp of colour theory and composition
The ability to communicate effectively and proactively with other team members
To demonstrate a positive, adaptive attitude and effective time management skills
To participate in art reviews and respond professionally to creative feedback


You'll also need...

Credits on 2+ Released Titles
Experience with Unity User
Ability to hold a creative vision for a game and communicate this to the rest of the development team
Experience in Scrum and Sprint project planning
Traditional art skills
Strong passion for mobile games


Although a Degree in a relevant discipline is desirable it is not essential. You will be judged on that quality of work inside your portfolio.



If you would like more information regarding this role please contact Jordan Langley on +44 (0)1709 834 777 or email jordan.langley@aswift.com now!