Back to jobs
Lead Environment Artist (Remote Options)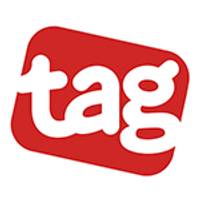 Job description
Tag Games are looking to add a Lead Environment Artist to their team as they seek to push the boundaries of gameplay in their new cross platform AAA IP and expand past their already impressive legacy of making mobile titles for some of the biggest brands around.
As a Lead Environment Artist, you will be responsible for the day-to-day support of the Environment Artists at Tag, ensuring the team's goals are in alignment with the Art Director's vision.
You'll be deeply involved in understanding and communicating all technical requirements and restrictions from development partners to the art team at Tag and ensuring as much as possible that they function as a fully integrated resource of the larger cross-studio art effort.
Your responsibilities…
Collaborate with the Environment Art Director and the Tag Environment Artists
Primarily support and manage the output of the art team, with direct support for project art tasks as and when required
Be the main hub of communications between the art team and the Art Director, to streamline and reduce the number of necessary touchpoints
Identify and resolve the issues of highest impact to productivity of the art team
Be a part of the project tracking function, sanity-checking time estimates, anticipating dependencies before they become blockers, and keeping Production in the loop
The skills and experience you'll bring to the role…
5+ years' experience in the games industry, with 3 or more years as a Lead
Effective communication, documentation, and people skills
Skilled with contemporary game development software (Photoshop, Maya, Max, Zbrush, Substance Designer, and other 2D/3D applications)
Experience working in Unity for at least two full development cycles
Familiar with agile working methodologies, including the use of Jira
Able to define new pipelines and identify optimisations in existing ones
Experienced and comfortable working with external art vendors
Bonus points if you have experience working on large scale multiplayer products and/or are an avid player of MMOs, RPGs or strategy games.?
Please prepare a portfolio of work demonstrating your ability to execute a broad range of AAA organic and hard-surface environment models, textures, and materials.