Back to jobs
Lead Level Designer (Remote Options)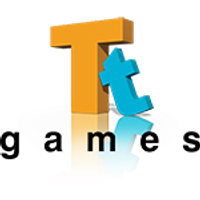 Job description
TT Games are looking for a passionate Level Designer to join their team to deliver high quality levels which support the creative vision of their games.
Alongside the Assistant Design Director, you will help to evangelise the game vision, ensuring it is clearly communicated to your team and carried through into the game's level design and implementation.

You will closely collaborate with other disciplines, understanding their role and building a positive relationship to ensure that they are involved in the design process. Furthermore, you'll ensure your level design team understand the vision and design of the game, holding regular reviews and providing feedback so their work meets the required quality bar.
Your responsibilities…
Establish level design best practice and improve the level design workflow for your team
Ensure team members follow agreed development practices as well as ensuring that their work maintains stability and quality throughout development
Oversee, mentor, and coach the designers and take an active role in their career development, including annual appraisals and goal setting
Encourage a culture of professionalism, collaboration, and respect
Identify key hires for your team and take an active role in the recruitment process
The skills and experience you'll being to the role…
Significant game design experience including a leadership role, and with a title shipped on an action and adventure title
Broad knowledge of all aspects of game and level design with an understanding of layout, architectural composition, combat and encounter design, balancing, flow, difficulty, progression, and usability
Passion for creating fun and accessible games for children and families
Strong interpersonal and communication skills
Experience of UE4/ UE5 is an advantage
Responsible for the best-selling and BAFTA-winning LEGO videogame series, TT Games is in the business of delighting children and grown-ups alike. With more than 25 years of success behind their studio, and as a valued part of Warner Bros since 2007, they have incredibly exciting plans for future titles based on the world's biggest entertainment properties.
TT Games offers a comprehensive benefits package. Their work environment is inclusive and friendly, with new hybrid and remote work options supported by online collaboration tools, first-class IT support and smart use of their comfortable, well-equipped office environments. The studio provides access to in-house learning and development resources.