Back to jobs
Lead VFX Artist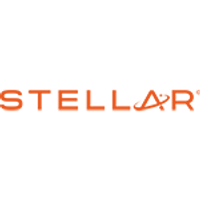 Job description
Stellar Entertainment are looking for a Lead or Principle VFX Artist to join their rapidly expanding team.
This is a great opportunity for a Senior VFX Artist to level up and also join their brand-new AAA racing project, creating cutting edge VFX and working in a fun, friendly and highly collaborative environment.
You will be a key player in the art team, delivering dynamic visuals at the highest AAA standards and you'll raise the bar on real-time effects and support in the artistic vision for their as yet unannounced project.
The skills and experience you'll bring to the role...
5+ years' experience in a VFX role or worked on at least 2 games in the VFX discipline (of which one is preferably AAA)
Experienced in building, motivating, and developing a team of VFX artists
Skilled in gameplay and the cinematic VFX
Familiar with art creation pipelines, asset exporting, process automation and procedural creation
Comfortable with providing feedback and support to other team members
Technical knowledge of Houdini, Photoshop, Substance or other leading VFX software
Experience of working with UE4 or similar
Technical knowledge of 3DS Max/Maya, Photoshop and/or Substance
Bonus points if you have experience of working on AAA titles.
Please prepare a portfolio of professional and personal work covering both gameplay and cinematic elements.