Back to jobs
Open World Level Designer (Remote Options)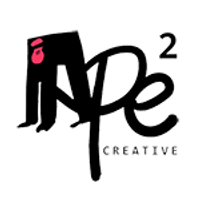 Job description
We're working with Canadian studio Ape Squared Creative (Ape²) to find an Open World Level Designer to work on Above.Land, their cutting-edge open world metaverse.
Ape Squared is a highly imaginative creative studio inspired through storytelling and visual excellence in a digital world. Their teams include the talents behind the 2018 award-winning Netflix hit film Next Gen with years of experience working in the film and animation industry. As a creative hub, they dive headfirst into unique entertainment media such as animation, gaming and wherever their ideas take the studio!
This title is set in a fantasy world above the clouds where mythical leviathans and people attempt to coexist. An evil is corrupting these majestic creatures clouding the world in darkness.
Your responsibilities…
Owning areas of the game and delivering them to a high-quality standard
Designing in-game communities and open world activities that answer the needs of the director's vision
Writing clear and consistent design documents for game mechanics and systems, tuning them to be as fun and satisfying as possible
Collaborating closely with programming, animation, modelling, art, quest and level design departments
Creating an environment which allows for open dialogue and encourages new creative ideas
The skills and experience you'll bring to the role…
4+ years of experience as an Open World Designer
Experience in open world and level design
Knowledge of various visual scripting tools and languages
Positive attitude and a proactive approach
True passion for video games, knowledge of latest titles and current trends in the industry, especially in relation to Open World RPGs.
A desirable extra would be experience in shipping AAA titles as part of the development team - ideally with at least one shipped Open World RPG.