Back to jobs
Principal Game Designer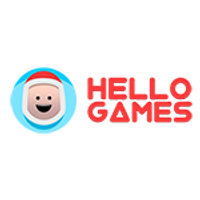 Job description
Hello Games have asked us to help them find a Principal Designer to join their close-knit team. At Hello Games every Designer plays a pivotal role in the development of new ideas, keeping player retention high and creating experiences that last long into a player's memory.
Their team of Designers own each feature they develop from day one, and champion it's design through to implementation. This gives you this freedom to be creative and thrive without constraint. You will make highly significant contributions to numerous features and content, from prototyping all the way through to implementation, fully utilising your broad skillset.
Your responsibilities will include…
Contribute to a humble, empathetic, and ambitious development team
As a hands-on implementer, directly create new missions, stories, expeditions, or features
Make effective use of feedback as you to shape your work
Collaborate with and amplify the work of Programmers, Artists, and other Designers so that the game reaches the player in the strongest form it can
Bring the player's perspective to features as they're developed
Work well with others, be self-directed, and prioritise your own workload
Communicate across the design and wider development team, so that everyone feels invested in and understands the direction of features as they're developed
The skills and experience you'll bring to the role…
5 or more years in PC/Console development with one or more shipped titles
Experience of at least one full development cycle
Demonstrable ability to take an idea and turn it into a game or interactive experience, either as a professional shipped game or as a self-published / university project
Hands-on skills, such as in mission scripting, systems implementation, or technical art
Able to respond to and provide feedback constructively
Strong written and verbal communication skills
Proactive approach to problem solving with good analytical skills
Organised, self-motivated and able to work independently
Hello Games is entirely self-funded, self-published, and independent, which allows them to have full creative control over their projects. They are committed to creating a fun and inclusive work environment that inspires creativity and innovation. If you are an aspiring game developer who shares their values and passion for creating unique and memorable games, Hello Games is the perfect place for you to thrive.