Back to jobs
Principal VFX Artist (Remote Options)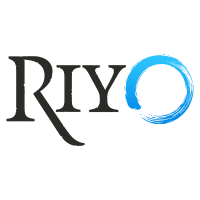 Job description
We're working with Riyo Games as they look to add a Principal VFX Artist to the team responsible for working on Threads of Time, a 2.5D JRPG inspired by Chrono Trigger and Final Fantasy where players get to travel from the pre-historic era to the end of time!

As the Principal VFX Artist, own and improve the VFX pipeline while optimizing VFX content for game clarity, ease-of-production and performance and deliver a range of top-quality effects that enrich the player experience while respecting technical constraints and artistic direction.

You'll be working closely with the extended art team to ensure all VFX work fits cohesively within the overall art direction for the game and also create real time visual effects from gameplay to cut scenes and setting up effects in the game engine.

Your responsibilities will be…
Ownership of visual effects work for various environments, game mechanics and sequences
Adapt a broad range of artistic styles into VFX with a solid foundation in animation principles
Design, create, implement, and maintain real-time VFX assets including textures, shaders, models, and particle systems
Implement optimization techniques so effects run smoothly
Organize broad VFX goals into actionable tasks, explore reasonable options, and independently collaborate with other departments to formulate a plan of action
Create pre-visualization concepts by any means necessary to drive visual direction
Balance quality with efficiency when working under tight deadlines


The skills and experience you'll bring to the role…
3+ years working in games as a VFX artist
Strong technical knowledge and artistic abilities working with realtime VFX in Unreal Engine
Fundamental understanding of pixel and vertex shaders for VFX
Ability to create all source art needed for VFX (textures, geometry, flipbooks, normal maps, vector field textures)
Able to use independent judgment and creativity in developing effects to support art direction and theme as defined by the core leadership or the Art Director
Keen sense of form, colour, timing, and composition
Effective communicator with strong interpersonal skills

Bonus points if you…
Have HLSL shader creation experience
Love of JRPGs
Are a resident of Ontario, Canada

A well-rounded portfolio of high quality real-time VFX work demonstrating an expertise in stylized effects will be required.

Riyo's mission is to craft retro infused JRPGs that awaken cherished childhood memories. Their growing studio is assembling a dream team of talent from across the globe to build the games you've always dreamed of growing up, the team is made up of developers who have worked on iconic titles such as Xenoblade Chronicles, Bravely Default, Final Fantasy, Octopath Traveler and more.

Join them on this epic quest to make fun, narrative-rich games in a supportive and fun studio environment, where diversity and inclusivity are appreciated valued. Riyo have fostered a collaborative environment with opportunities to contribute to the game's creative design and take ownership of features.

You'll enjoy a competitive salary and benefits including medical, dental, vision, and life insurance alongside opportunities to develop personally as the studio is keen to help you strengthen your skills or learn something new!

Please note although this is a full-time remote position, applicants must reside in Canada.