Back to jobs
Senior Animator (Remote Options)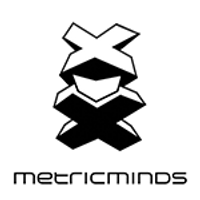 Job description
Senior Animator (Remote Options)

metricminds - Frankfurt, DE

metricminds have an opportunity for a Senior Animator to join their talented team!

They're a unique service provider who create fantastic, animated content for studios including 2K Games, EA, Epic, Guerrilla Games, THQ Nordic and more.

If you're experienced with animating characters, props and creatures in MotionBuilder and Maya, this could be the role for you!
In this role, you'll animate characters using motion capture and keyframe animation techniques to help the team tell larger-than-life stories in high-end Realtime game cinematics.


Your role and responsibilities will include...

Developing AAA quality cinematics / cutscenes together with the animation team
Animating characters, vehicles and props using motion capture and keyframe animation techniques
Blocking out rough sequences which will later receive animation of characters, props and cameras
Working with a director and/or supervisor, as well as a team of fellow animators to create high quality animation sequences on tight timelines
For this role, you'll need...

A minimum of 5 years' professional experience in Animation
Expertise in MotionBuilder and Maya
A history of working with motion capture data
Excellent key-frame expertise and skills
Good showreel showcasing animated works
Strong collaborative mindset and able to work well in a team
To be well organised and able to determine most efficient method of completing tasks considering quality and time
Strong attention to detail and problem-solving skills
Bonus points if you have…

Professional experience with facial mocap data
A industry background with real-time work
Familiarity with Unreal Engine
Knowledge of photography principles, storytelling and movie making
Strong technical capabilities with the ability to solve problems
If you'd like to learn more information about this excellent role, call +44 (0)1709 834777 or email margaret@aswift.com now!