Back to jobs
Senior Backend Engineer (Remote)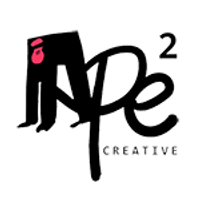 Posted

26 September 2022

Salary

Negotiable

Location

Toronto

Job type

Permanent

Discipline

Programming

Reference

18050

Contact Name

Paul Walker
Job description
Aardvark Swift is supporting Ape² in their search for a skilled Backend Developer to support the implementation of core multiplayer and open world services for their Above.Land gaming project.

Your responsibilities will include...
Design and build the very backbone of their Open World System to handle multiple zone instance streaming and thousands of player sessions simultaneously
Ensure multiplayer tools and the features they support are robust and functional at all times
Design and build back-end systems that will allow automation to identify player issues to deflect traffic or provide automated resolutions
Create frameworks, APIs and tools for use by a large-scale, online multiplayer game
Work with client-side developers to create efficient communication structures and ensure synchronization between client/server
Responsible for performance and general quality of server code, systems and connected features
Create web-based dashboards and other tools to support game operations, analytics, deployment, and testing
Connect with other departments within the Dev & Engineering team and Ape² globally to improve existing tools and determine new solutions
Support gameplay programmers to plug in game features to the backend wherever it applies
The skills and experience you'll bring to the role...
BS/MS degree in Computer Science, Engineering or a related subject
5-7 years of working in developing scalable backends for applications preferably for large scale games.
Strong expertise of using Docker in local and production environments along with Kubernetes.
Strong proficiency with ASP.net and willingness to modify code at will.
Strong proficiency with open source technologies, Linux and AWS.
Must have coded and maintained one public API with 1-2 Million DAU.
Must have used Message Queues in production such as RabbitMQ / Kafka.
Proficiency with communication APIs (HTTP short and long polling, HTTP streaming, REST, WebSockets).
Experience with one or more languages, such as Node.js / Express/ Golang.
Efficient use of Caching systems like Redis / Memcache.
Bonus points if you have...
3-5 years of recent game development experience and a solid understanding of game creative and production processes / pipelines
Successfully implemented server-side logic for one or more multiplayer games or other applications with similar interaction.
Understanding of blockchain programming (Solidity)
Experience with Kibana / Grafana setup
Experience with JS frontend framework like Vuejs or ReactJS
Expertise with Unreal Engine and advanced skills in C++
Strong Github profile with open source contributions