Back to jobs
Senior Environment Artist - Guildford, UK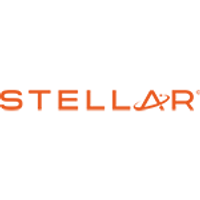 Job description
Senior Environment Artist
Stellar Entertainment - Guildford, UK


Stellar Entertainment have an opportunity for a Senior Environment Artist to create and develop AAA quality foliage, rocks and organic environments on their new AAA arcade racing title for Gen 5 consoles. Working with a dynamic team exciting project, you will develop new processes and ultimately forge environments that follow the requirements set out by the Art Director.

Stellar Entertainment is a video game development studio based in Guildford, Surrey, at the heart of a thriving community of game developers and publishers. Focusing on quality and excellence, their partners and players are always front of mind in everything they do.
Your key responsibility is to push for quality and efficiency wherever possible. Your role collaborates with all art and design teams to help define and assist flexible content pipelines, working collaboratively on new cutting edge features, whilst always searching for ways to improve.
As a Senior Environment Artist, you will...

Create visually amazing organic environments and foliage that make the world come to life and enhance the gameplay.
Be proactive, methodical and identify dependencies and risks alongside the Production team and the Art Leads.
Regularly communicate with the Art team to discuss progress and review work
Be aware of potential risks to the project and bring it to the attention of management
Collaborate with all disciplines to understand their requirements and propose solutions.
For this role, you will need...

Experience as a Senior supporting a Lead within a team and guiding other artists
Knowledge of multiple art and animation pipelines
Strong experience creating terrain and populating with instance foliage/assets
Proven experience in creating believable 3D assets for AAA console games
Excellent knowledge of creating PBR correct textures and materials
Professional experience in Blender/3DS Max/Maya, Photoshop, Substance Designer/Painter
Excellent time management and prioritisation skills
Credits on 2 games through the full game production pipeline as a Senior Artist, preferably AAA titles


Bonus points if you have...

Experience in Houdini
Shipped AAA game on PC
Interested? Want to know more?

Get in touch with Liam at +44 (0)1709 834 777 now or email Liam.hollinshead@aswift.com