Back to jobs
Senior Graphics Engineer - Hobart, AU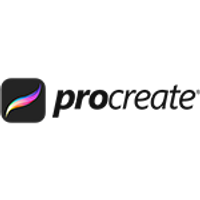 Posted

26 July 2022

Salary

Negotiable

Location

Hobart

Job type

Permanent

Discipline

Programming

Reference

17722

Contact Name

Paul Walker
Job description
Senior Graphics Engineer (Remote Options)
Procreate - Hobart, AU


Aardvark swift is currently supporting Procreate in their search for a Senior Graphics Engineer.

Procreate is a global brand with millions of users; awarded 2 Apple Design Awards (2013 & 2022) and Procreate Pocket best app of the year in 2018 (iphone), their Employee headcount doubled from 30+ to 60+ in 2 years (2020-2022).

The company works with a huge range of business types beyond gaming, used in film (Disney, Marvel and Pixar), comics, commercial (Nike, NASA), tattoo artists, 3D artists etc. They have the freedom and independence to focus on R&D and quality, as they're not reacting to external pressures


You would be joining a small engineering team (10, including CTO, CPO and CRO) on the ground level. You'll need...

Experience working with C,C++, Metal, Vulkan, DirectX GLSL, HLSL
A background with game engines, custom engines, in-house engines
A history with Graphics API's such as Vulkan, Metal, DirectX, DX, DX11
A specialisation with low-level development, Shader development, GPU Optimisation, Profiling, Tool based profiling, engine development
Familiarity with software architecture and abstraction, multithreading, custom engine development, greenfield, pushing technical boundaries
To be comfortable operating within a level of scrappiness, direct impact on product, high level of autonomy and you are intrinsically driven


You don't follow any particular engineering or design methodology (e.g. agile, scrum, TDD, BDD etc), as you develop your own internal tools and borrow from engineering best practices rather than follow frameworks for the sake of it. You have built things programmatically and are inclined towards custom solutions rather than using established libraries and off the shelf tools.


Just some of the benefits of working with Procreate include...

Greenfield development and shaping/directly contributing to the product roadmap
An incredible opportunity for career growth
Very reasonable working hours
Work life balance
Fantastic salaries, Visa sponsorships (permanent residency for those who qualify) + financial support for relocation


Interested? Want to know more? Get in touch with paul.w@aswift.com now or call +44 (0)1709 834 777