Back to jobs
Senior Network Programmer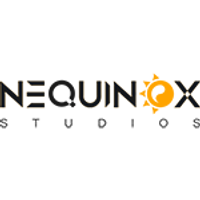 Posted

03 March 2022

Salary

Negotiable

Location

Manchester

Job type

Permanent

Discipline

Programming

Reference

16668

Contact Name

Dave Moss
Job description
Nequinox Studios are building an impressive team and have an opening for a Senior Network Programmer to work on an unannounced AAA title, alongside some of the gaming industry's most established names.
They are only a few years old, but in that time they have acquired some impressive AAA partners!

Their new Senior Network Programmer will join a fast-growing, dynamic games studio and will be working on cutting edge technology and exciting new games for the latest generation of consoles, Switch and PC. Working with the Lead Programmer you will take ownership and responsibility for delivering networking systems and related gameplay features, work with the wider team on planning and delivery and share a passion for games.

They pride themselves on their technical excellence but are also harnessing a creative environment, actively generating ideas and bringing their collective skills, experiences and storytelling to their innovative creative process.

For this role, you'll need to be familiar with existing online service providers (Playfab, Thunderhead, Azure, AOS) and be excited to provide mentoring and support to the rest of your team. As a Senior Network Programmer you will have a Bachelor's degree in Computer Science, a related Technical Degree or equivalent, have significant experience making video games and be confident with the following...
Full network stack experience and understanding
Sockets, Web Sockets
Matchmaking - Using existing systems or building new ones
Http(s) / REST API
Compression
Integration with game UI & Networking TRC's
Security, anti-cheat and encryption strategies, SSL, Bcrypt, AES - CCM encryption (and others)
Profanity filtering, age restriction
Bandwidth optimisation, dead-reckoning, trouble shooting poor networking conditions
Authentication systems
Online presence, rich-presence, achievements, leader boards, party, sessions, invite systems
Peer-to-peer networking, client-server networking
Session invitations
Parties/friends/groups/guilds/clans
Bonus points if you have skills and experience in...
Analysing a project and create network play strategy
CloudScript
Unreal Engine
Development for console
Porting