Back to jobs
Senior VFX Artist (Remote Options)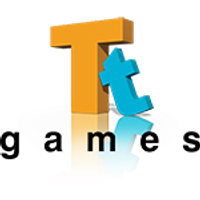 Job description
TT Games are seeking an experienced Senior VFX Artist to conceptualise and create a wide range of visual effects for their games. You will also work closely with the Lead VFX Artist in setting the style and quality standard for the games.
You will estimate timescales for your tasks in advance and deliver milestones as part of the development process. You will be showing creative leadership to the VFX team, inspiring them to work to their potential and take pride in what they produce.
Your responsibilities…
Creation of high-quality game and cutscene specific VFX using in-house editor and packages provided (Maya and Photoshop)
Liaise with Construction Artists & Code with regards to placing and triggering gameplay specific VFX
Feedback any risks or concerns impacting the schedule
Working closely with other departments on effects heavy levels to balance frame-rate
Ensuring work and level hits all memory and frame rate guides and restrictions for all platforms required
Understanding that changes and amendments are part of the pipeline
Document and communicate clear technical guidelines for VFX creation and real-time implementation to the team
Work closely with the VFX lead and engine programmers to build future tools and improve pipelines and graphic potential
Actively develop and improve skill set by keeping aware of industry trends and techniques, evaluating competitive products, and learning new software packages
Undertake relevant on-the-job training where required
Support the Lead Artist in any ad hoc tasks and duties
The skills and experience you'll bring to the role...
Outstanding portfolio demonstrating VFX work
Demonstrable production experience as a VFX Artist in the games industry, preferably on console titles
Advanced skills of software used in game development such as UE4 and Unity
In-depth knowledge of VFX principals and good sense of timing and staging
Understanding of Shaders and Rendering Pipeline
Practical and methodical approach to both technical and creative problem-solving
Excellent communication, organisation, and teamworking skills
Experience with fluid simulation tools such as FumeFX would be a plus
Experience with a scripting language would be a big plus
Responsible for the best-selling and BAFTA-winning LEGO videogame series, TT Games is in the business of delighting children and grown-ups alike. With more than 25 years of success behind their studio, and as a valued part of Warner Bros since 2007, they have incredibly exciting plans for future titles based on the world's biggest entertainment properties.
TT Games offers a comprehensive benefits package. Their work environment is inclusive and friendly, with new hybrid and remote work options supported by online collaboration tools, first-class IT support and smart use of their comfortable, well-equipped office environments. The studio provides access to in-house learning and development resources.