Back to jobs
Senior VFX Artist (Remote Options)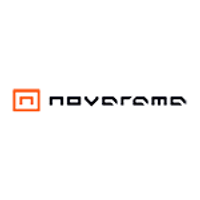 Job description
Barcelona-based Novarama are on the lookout for a Senior VFX artist to produce visual effects and particles for their games. The ideal candidate should implement, under supervision, video game special effects in accordance with a project's artistic direction and production deadlines. You'll utilise your strong artistic skills, and an understanding of the technical constraints on the target platforms.

You will use the Unreal Engine particle systems and create all aspects of special effects artwork, including Particle system templates and animation, textures, models (as necessary), and lighting.

The skills and experience you'll need...
A Bachelor's degree or college diploma in game-oriented visual effects, or equivalent training
A minimum 3 to 5 years of professional development in modelling, texture, lighting and image processing or other relevant experience
Proficiency in Photoshop, After Effects, or equivalent tools
Expert knowledge of 3DS Max particles and dynamics systems, and special effects creation
Expertise with the Unreal Engine
A comprehensive understanding of art fundamentals: colour theory, lighting, shape, composition, etc
You'll also need skills and experience with in-game special effects, including...
Smoke
Explosions
Fire
Weather
Atmospherics
Water
Light/Energy
Damage
Full screen filters
Novarama is a Sony Computer Entertainment First Party Exclusive Studio. With a history spanning twelve years, Novarama has published titles on PC, PSP, DS, PSVITA and PS3. Novarama's leading IP is Invizimals. With five games published, over two million units sold, and merchandising from trading cards, clothing or TV shows, Invizimals is one of the biggest IPs produced in Spain.

From their facilities in Barcelona's city center, Novarama's team develops videogames, mobile apps, and acts as the Executive Producer on all merchandising initiatives around the Invizimals Brand.