Back to jobs
Senior Game Programmer - Berlin, DE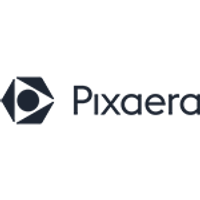 Posted

22 April 2022

Salary

Negotiable

Location

Berlin

Job type

Permanent

Discipline

Programming

Reference

16770

Contact Name

Dave Moss
Job description
Senior Game Programmer
Pixaera - Berlin, DE (Remote)
Pixaera are building a learning metaverse. A place for professionals to build core skills and collaborate with others while having full ownership over their data and reputation. Their application is already integrated with some of the largest blue-chip global companies in the middle east and they have big ambitions for the future.
They are looking to bring in some of the best talent from the gaming industry to help to continue their incredible growth and to do that, they are offering a fully remote role with salaries that dwarf those in the gaming industry.
The role will see you develop and support game features within Unreal Engine to enable content creators to build complex, feature-rich and engaging training simulations. You will also develop user-facing in-game tools, that enable their users to build and integrate their own content directly in the product or against their SDK.
Your role and responsibilities will include...
Develop modular and extensible game systems in C++ and blueprints
Refactor existing systems to be more maintainable, more reliable and better performing.
Port their game systems to new platforms and extend support for existing platforms.
Work with and support artists and technical artists by providing well-tested workflows and solutions.
Provide documentation for game systems, including usage patterns and limitations.
The skills and experience you'll need...
3+ Years of professional Unreal Engine 4 development experience (2 is ok on bigger titles).
At least one shipped title or product.
Excellent programming skills in C++.
Working knowledge of Unreal multiplayer/replication systems, patterns and structures.
Familiar with source control (Perforce).
Professional experience developing VR applications
Want to learn more about this studio and opportunity?
Get in touch with Dave at +44 (0)1709 834 777 or email dave.m@aswift.com now!