Back to jobs
Unreal Software Engineer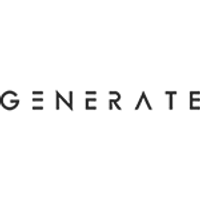 Posted

03 March 2022

Salary

Negotiable

Location

Boston

Job type

Permanent

Discipline

Programming

Reference

16466

Contact Name

Dave Moss
Job description
Generate Technologies are searching for a Unreal Software Engineer to join their Massachusetts-based team! They're an MIT-spin off technology company with the mission to digitise one of the world's largest and least digital industries: the 12-trillion-dollar Architecture, Engineering, and Construction (AEC) sector.

They are building a software platform to transform the way buildings are designed and built— think SIMs 4 or Minecraft, but instead of creating virtual habitats, it will be used to create real-world buildings. They believe that if implemented at scale, their technology has the capacity to tackle the global climate and housing crises by accelerating the deployment of cost-effective, sustainable building materials and systems.

They are looking for an experienced Unreal Engine C++ Software Engineer to develop and deploy the technology at scale. Working as part of a small development team in a lean engineering environment on incremental releases of an upcoming design software with a planned public launch in Q4 2021, you will make significant contributions to the software's structure and features with a laser focus on providing a fluid, game like, user-centric design experience.

Your role and responsibilities will include...
Contributing to major aspects of the product development process; data structures, algorithm design, computational geometry, procedural geometry generation, history systems, inferencing and constraint systems, and building information modelling systems
Inputting expertise and intuition to monthly feature development workshops, weekly sprint planning meetings, and quick daily standups
Engaging in open-ended workshop sessions, to help the product get from "a user wants to do X" to "here is how we will implement X, given our product architecture"
Collaborating with a small, cross-functional team of game developers, architects, and product designers to come up with innovative solutions to creating and generating buildings
The skills and experience you'll need...
A deep, intuitive understanding of Unreal Engine 4
Comprehensive, working knowledge of C++ and modern software design principles
A track record in software, technology or game industries
Expertise building and shipping successful games or products
A familiarity with the lean product development process in a start-up environment: including regular pivots, difficult choices about resource prioritization, and an emphasis on product-market fit
A drive to understand and solve complex problems with novel, creative, and intuitive solutions
Self-motivated and a self-starter (not "what am I supposed to do today", but "what can I do today to make the product better"?)
An ability to communicate and collaborate well, both virtually and in person
Familiarity with version control
Bonus points if you have worked...
With computational and procedural mesh geometry
In the CAD industry (Autodesk, Dassault, OnShape, SolidWorks, etc.)
In the Architecture, Engineering and Construction (AEC) industry
With JavaScript systems (Redux, React, TypeScript, Next.js, etc.)
With multiplayer games, inventory management systems and item customization systems
This role will eventually see you working from their HQ in Boston, USA. They are able to consider relocation support after a successful probation period.