Go Back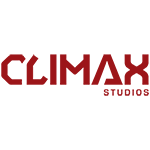 We're helping to support Climax Studios in their hunt for a number of talented individuals to join their award-winning team comprised of passionate and experienced developers in a studio that embraces those who see things in a different way and are not afraid to try new things.
Climax was established 30 years ago, and they've amassed a history of developing digital experiences across all formats, winning multiple awards along the way all while fostering a friendly, focused, ambitious and relaxed working environment where career progression is supported by ongoing training and development.

Their seafront location at Gunwharf Quays overlooks the harbour and is only a short walk from the train station, bars, restaurants, and coffee shops so you can make plenty of use of the studio discount card for the shops in the local shopping centre!

The studio is big on socialising together and has plenty of in-house clubs and socials, from board games, tennis, football to D&D nights, making lots of opportunities to socialise, including project wrap parties, team and studio events, Christmas and summer parties and some great charity fundraising events.