Go Back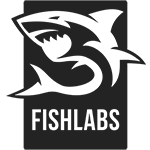 For over 15 years, FISHLABS has been a leading creator of acclaimed and top-ranking games. Their foundation lies in being a studio built by gamers, for gamers.
FISHLABS specializes in developing high-quality AA+/AAA games for multiple platforms, working alongside their Deep Silver sister studios to deliver breathtaking and immersive experiences.
As a member of the PLAION family of development studios, FISHLABS is associated with a globally renowned publishing powerhouse. With an extensive collection of best-selling IPs, strong connections with top players in the market, and a proven track record of successful game launches across all platforms, they stand out as industry leaders.
At the core of FISHLABS' workplace culture are values of fairness, respect, inclusion, pragmatism, decisiveness, and continuous learning. These values are nurtured and practised through their daily interactions and the mutual respect the team has for one another.
Located in the vibrant city of Hamburg, the studio's modern office is easily accessible by bike, car, or public transportation. No matter where you live, commuting to work is made hassle-free with convenient transportation options.
FISHLABS provides numerous benefits to their developers, including comprehensive relocation support, annual training opportunities, ongoing education stipends, a hybrid working model, health benefits, and much more.
If this sounds like the studio for you, apply to the jobs below!