Go Back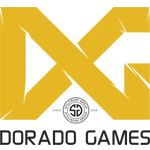 Dorado Games are an established games studio who design, develop, and market games with a focus on mid core players from all over the world.
​
Dorado Games draws on knowledge from more than 60 published titles across many platforms. From experienced hands working on titles like Battlestar Galactica and Wolfenstein, to others coming from outside the games industry, the team's diversity, backgrounds and varied experiences ensures that they can meet any challenge head on and find creative solutions.
​
Being a member of the Stillfront Group Family, the studio is supported by a strong partner network all over Europe. The studio housing their growing team overlooks sunny Balluta Bay, in picturesque St Julians, Malta. Working closely with other studios, such as Bytro Labs and Babil Games, Dorado has enabled to continue strengthening their capabilities to provide quality gaming experiences.
​
Dorado Games believe that their team's healthcare is important and cover private health insurance as part of their complete remuneration package. Embracing a 4-day work week, the studio provide support to help you relocate to Malta and join them on-site, along with their remote work availability to empower their devs to do their best work in an environment that works best for them.