Go Back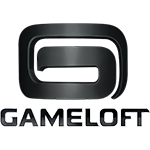 ​Gameloft Montreal put their passion into every pixel of their games, it's at the core of what they do. The studio has been proudly crafting games since 2000, two of which are featured in App Annie's "Top 10 iOS Games by All-Time Worldwide Downloads." They believe in the wonder of entertainment, and with the aim to build immersive experiences for players to lose themselves in, have spent more than 20 years pushing what's possible in the industry.

Gameloft's Montreal studio is able to fully produce a game from start to finish thanks to the support teams they have on site, including an audio, narration, localization, promotional, production and a security and infrastructure team, making them a true one stop shop for game creation!

On top of the Montreal studio's excellent development and support teams, Gameloft's wider team hails from all over the world, and have created established franchises such as Asphalt®, Dragon Mania Legends, Modern Combat and Dungeon Hunter. That's not all however, as they have collaborated with major right holders including Disney®, LEGO®, Universal, Mattel®, and Lamborghini® on exciting experiences.

Gameloft Montreal have fostered a relaxed and friendly development environment, with a emphasis on communication and seeking project input from each and every team member. And while they've built a welcoming culture they still challenging themselves to be the best they can be and to continually improve their games.

The studio offers relocation support for team members moving to Montreal, full medical coverage, RRSP contributions, and an employee and family assistance program. The studio also provides mental health counselling, three weeks paid leave plus seven personal days, flexible working hours, and a group insurance program. The studio is situated a short walk away from Jerry Park and the Little Italy Neighbourhoods, and hosts fitness classes, provides support with commuting costs and organises regular social activities to fully utilize all of the awesome benefits you can find around Montreal.

You can find our current Gameloft roles below!