Go Back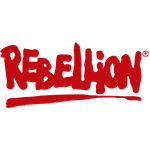 Rebellion is a long-standing independent developer and publisher with a broad portfolio of titles.
This is your opportunity to work with innovative technology, on AAA titles currently in development for all current and next-generation platforms. Their in-house cutting-edge technology, Asura, enables Rebellion's team to create awesome games for Xbox, PlayStation and PC – with little to no reliance on middleware.
Rebellion was founded in 1992 and currently employs over 450 development staff across their 4 studios in Oxford, Liverpool, Wakefield and Warwick. They are looking to hire talented, creative people who have a passion for making great games, and those who want to be at the forefront of developing gaming technology.