Go Back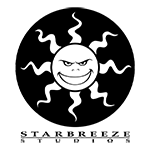 ​Starbreeze is an independent developer, creator, publisher and distributor of PC and console games targeting the global market, with studios in Stockholm, Barcelona, and Paris. Housing the smash hit IP PAYDAY, Starbreeze develops games based on proprietary and third-party rights, both in-house and in partnership with external game developers.

Starbreeze believe that engagement comes from freedom and involvement. As they grow as a company, the studio values the growth of their team within their roles, and provides the support required for their devs to be successful.

Utilising their developer's diverse set of experiences, competences, and backgrounds, Starbreeze are committed to delivering excellence, including holding themselves and others accountable. The studio values everyone´s engagement and with quality in mind, seeks input from across the development team when planning projects.

You may know the studio from the love and care they have put into their 2013 title: PAYDAY 2. This action-packed, four-player co-op shooter lets gamers don the masks of the original crew – Dallas, Hoxton, Wolf and Chains – as they descend on an epic crime spree.

Game development is Starbreeze's heartbeat and continuously evolve how their team can work to their best. This shines true with the studio offering a supportive and inclusive working environment with relocation support. They also offer yearly salary reviews, wellness benefits, an ideal office location in central Stockholm, and even massage sessions once a month. You can find Starbreeze's current roles below!