Go Back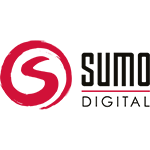 ​​Aardvark Swift are supporting Sumo Digital's recruitment drive!
Sumo develop action and racing games for console and PC, bringing character and innovation to everything they do. They are working on multiple AAA projects with some of the biggest names in the industry, including some very well-loved franchises.
With a rich history of developing multiple AAA franchises such as Little Big Planet and Crackdown, as well as contributing to genre-defining titles like the Forza Motorsport and Hitman series, Sumo's vast development experience spans multiple genres and platforms.
The team have a track record of working on some of the world's biggest and best games and received two BAFTAs for their work on Sackboy: A Big Adventure. As the scale and exclusivity of projects continues to grow, there's never been a more exciting time to join the Sumo family!