Go Back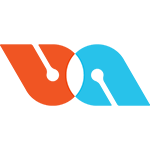 ​We are supporting Unbroken Studios in their search for amazing devs to work on their upcoming AAA title, Suicide Squad: Kill the Justice League!
Unbroken are a team of ninety developers with proven track records of working on some of the most memorable games franchises such as Battlefield, Call of Duty, God of War, and the Arkham Series, Unbroken are currently working on 2 very exciting un-announced projects. The heart of Unbroken's culture is creating a studio with a keen sense of community where everyone has an impact on their projects. They want people who are great developers but also great colleagues, creating a team that everyone loves to work in.
Unbroken have a close-knit team, being social is embedded into their identity as a studio. They have monthly family BBQs, weekly film nights, and annual studio parties, and with the nearby bars and restaurants, they make sure there are plenty of opportunities to hang out as a team!