Go Back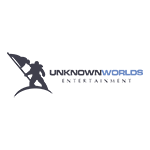 Unknown Worlds, an independent development studio in San Francisco, CA, has the goal to unite the world through play. The games studio is a creatively driven, fully remote, and globally distributed studio committed to bringing players new types of game experiences. They helped pioneer the early access development model and continue to develop openly with their fans and community.
Utilising real-time communication tools like Slack and video chat to stay connected, regroup, plan, hang out, and recharge, the team at Unknown Worlds work together to set high-level goals, with each person determining how they can best contribute to achieving the objective and collaborating on all aspects of the games they're creating.
Since their inception in 2001, Unknown Worlds have created the hybrid FPS/RTS Natural Selection franchise, the underwater survival hit Subnautica, and have played a part on titles such as Titan Quest, Empire Earth, Lair, GRAW 2, Mass Effect, Bioshock Infinite, Firefall, and Star Citizen.
Unknown Worlds pride themselves on having a global team, a commitment to diversity and an open mind approach to development, with the intention to improve the industry for everyone, broadening the perspective and creativity of their games.
Unknown Worlds support their team with professional development and home office stipends, as well as paid time off for volunteer and non-profit work.