Go Back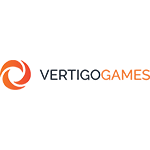 ​Vertigo Games are looking to recruit talented devs who can create immersive VR Worlds.
The studio is the largest VR developer in the world and part of the Embracer Group. Vertigo Games have released a number of exciting games and experiences from Arizona Sunshine and After The Fall to their work with National Geographic and Space Flight VR. Vertigo are now working on their most ambitious project to date with a high end, multi-platform VR action shooter game HELLSWEEPER VR.
Vertigo Games have a built a company culture around a healthy work-life balance, and support this with flexible hours, and an environment that gives developers room to learn, grow and the freedom to share their creative input. They also make the latest VR hardware and titles available for the team to take home and enjoy to their hearts content.