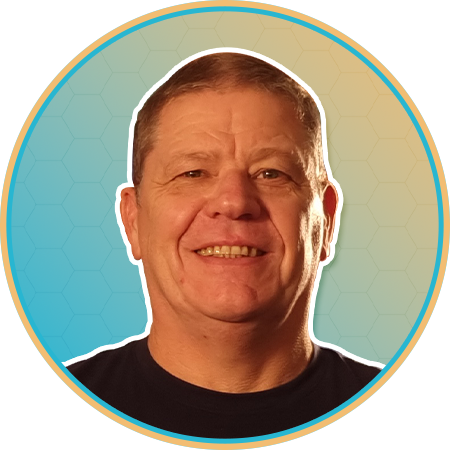 Glenn Spenceley
Operations Director
I'm the elder statesman in the office and my role is to make sure we are performing to our best! I ensure the managers are on the same page, day-to-day performance of the sales team, to making sure our IT and phone systems are working properly. I'm an avid cyclist and love the outdoors, I enjoy nothing better than trekking around the countryside.

When did you start playing games?
1980's. I enjoy the diversity of games, especially those that allow groups to interact

What's your favourite game?
Either Manic Miner or Gears of War 4

What's your career background?
I started my career as a lifeguard and then went on to developing a career in retail becoming an area manager. I then moved in commercial training and development delivering business seminars to clients around the UK. I then met Ian Goodall when delivering a business presentation skills seminar and joined Aardvark some months later as L&D and Performance Manager.

What was your first job?
Lifeguard working along the North East Coast

Have you ever met anyone famous?
Lots, mostly sports people, after the 1992 Olympics in Barcelona I arranged a sports clinic for local school kids, we had 5 Olympic champions and 2 world record holders giving advice. Linford Christie stand out UK athlete.

Who's someone you really admire?
Dave Brailsford

Got any favourite quotes?
Power is only given to those who are prepared to lower themselves to pick it up - Ragnar Lothbrok

What's something you want to do in the next year that you've never done before?
Cycle in the French Apls

What would the title of your autobiography be?
What's the worst thing that can happen?