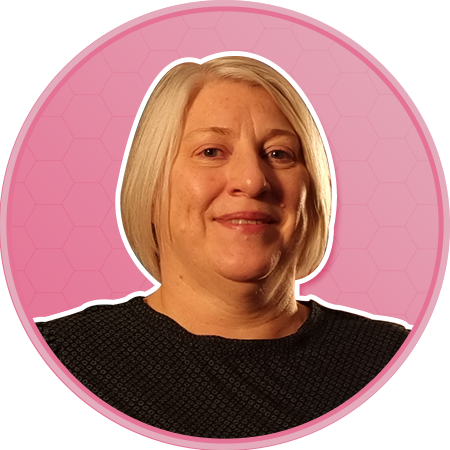 Margaret Smith
Sourcing Team Manager
I just love to travel to different countries. Whether I'm touring and sightseeing, or lazing by the pool with a good book, I'm a bit of a sun-worshipper. I live in the sticks, so there's plenty of places to go out walking, but I don't mind having a Netflix binge either. My hobbies are going to the gym, watching MotoGP, cooking, and going to the theatre. Who doesn't love a good musical?
​
Favourite Game: Time Crisis
Favourite Game Series: Crash Bandicoot
Favourite TV Series: Fast Show, Malcolm in the Middle, Brooklyn 99 or Schitt's Creek ( I honestly can't choose between them)
Favourite Film: National Lampoon's Animal House
Favourite Book: The Great Gatsby or The Damage Done
Favourite Song/Band: Led Zeppelin or Calvin Harris
​
What's your career background?
I fell into recruitment by accident really. That's the truth. I went to do a week's admin cover in the office at an engineering agency and I'm still recruiting over 20 years later. I've worked with some great clients, candidates, and colleagues over the years, and I'm really looking forward to the next chapter with Aardvark Swift!
​
What's an average day look like for you at Aardvark Swift?
I'm still getting to know the ropes but I'll be sourcing candidates for both internal recruitment and external roles too – plenty to keep me busy and out of trouble.
​
What do you love most about your job?
Being part of an expanding and vibrant company that invests back into the games industry. I love working with such a great bunch of people, especially Glenn who I play shuffleboard with.