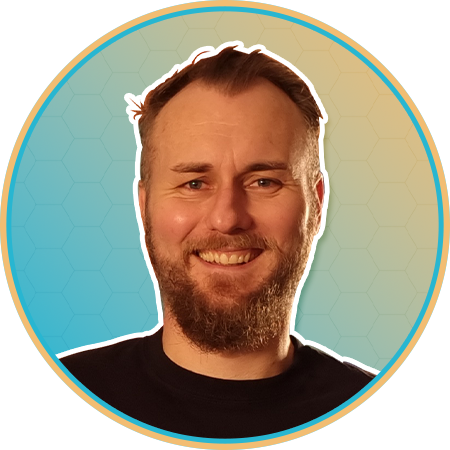 Simon Hope
Managing Director
I've been at Aardvark Swift since 2006, so I'm almost part of the furniture. I worked my way up from Junior Consultant to Recruitment Director; now I lead a talented and growing team, working in an industry I love. I'm passionate about all things football, running, film, and music-related. You'll mostly find me talking about the latest thing or getting rinsed at FIFA during our lunch breaks.
​
Favourite Game: Skyrim
Favourite Game Series: Resident Evil
Favourite TV Series: Band of Brothers or Vikings
Favourite Film: Gladiator
Favourite Book: Lord of the Rings
Favourite Song/Band: From Yesterday by 30 Seconds to Mars
​
What's your career background?
I came into recruitment straight out of university. I have always held sales type roles, from selling programmes at Sheffield Wednesday Football Club, to working as a Sales Consultant for lastminute.com during my summer vacations at University.
​
What's an average day look like for you at Aardvark Swift?
I'm pretty sure the term 'no two days are the same' was designed with recruitment in mind. My 'average' day usually involves me leading my team's morning stand-up meeting, recruiting for Production/Product development roles within the games industry and driving new initiatives to help develop our team and grow our business. I always want to ensure we are providing a 'best in class' talent service for our candidates and clients around the globe.
​
What do you love most about your job?
Aside from the fact that I get to work in one of the most exciting areas of the technology/entertainment industry, it's getting to lead the development of our team of recruiters that really drives me. We've got a good bunch of people here and they're great at what they do!
​
Favourite memory so far?
There are so many, including multiple Aardvark Swift Boss of the Year awards (not that I'm gloating). My favourite has to be the time Aardvark was recognised for our first DEVELOP Industry Excellence Award in 2017. Being able to collect the award alongside the team on the stage in Brighton is something I'll always remember.