Back to jobs
3D Generalist - Brighton, UK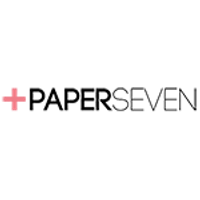 Job description
3D Generalist
Paper Seven - Brighton, UK
Paper Seven are not your average games studio - with a passion for story, artistry and the unexpected! Paper Seven is a games development studio based in Brighton, UK. Their goal is to produce games that have depth and meaning. They create characters that go beyond the clichéd; and that have a clear sense of style.
Paper Seven's senior team has over 50 years' development experience across all platforms. Having worked for several high-profile third parties over the years, their focus is now on developing their own IP, and all the excitements that brings with it!
Paper Seven are looking for a skilled 3D Generalist to join their small, vibrant Art team. The candidate will be responsible for creating high quality games artwork on a range of platforms. A great opportunity to make a real impact!
You will be...
Work as part of a multi-disciplinary team
Take ownership of delivery in a variety of areas of the game: estimate and implement the work, and ensure it's of high-quality
Take part in and contribute to creative discussions around content and features
The skills and experience you'll need...
Strong foundation in 3D modelling
Visual flair and talent, with a good eye for detail, colour, and form
Good understanding of games development pipeline/environment/engines
Self-motivated, good communicator, positive attitude, team-player
Play video games in their spare time
Minimum one year's experience working in the video games industry.
Bonus points if you have...
Good degree in Digital Arts or similar
Shipped a console or PC game
Experience with source control
Good technical awareness / understanding
For more info, email liam.hollinshead@aswift.com or call +44 (0)1709 834777.