Back to jobs
Animator (Remote)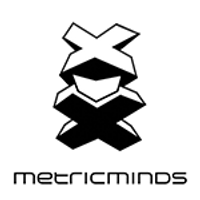 Job description
metricminds, a Frankfurt-based service provider for animated content, are looking for an Animator to join their skilled team on some of the most interesting projects the games industry has to offer!
The studio have accompanied numerous game development productions, allowing them to fully understand what game developers need in a professional service provider. Their staff utilise in depth knowledge and passion for the games industry, combined with collaborative talent and dedication, to create the highest calibre of animated work.
Within this role you will animate characters using motion capture and keyframe animation techniques to help the team tell larger than life stories in high-end real-time game cinematics.
Your responsibilities…
Help drive the development of AAA quality cinematics and cutscenes
Animate characters, vehicles, and props using motion capture and keyframe animation techniques
Block out rough sequences which will later receive animation of characters, props, and cameras
Work with the director and supervisor, as well as a team of fellow animators to create high quality animation sequences on tight timelines
The skills and experience you'll bring to the role…
3 or more years of professional experience in animation
Good showreel showcasing animated works you have done
Professional experience using Motionbuilder and Maya
Proven key-frame expertise and practiced skills
Experience working with motion capture data
Ability to work well in a team and to lead others as well as working with minimal supervision
Ability to determine the best method of completing assigned tasks
Self-organisation skills and strong attention to detail, with a problem-solving attitude
It's a bonus if you have…
Experience with facial mocap data
Familiarity with Unreal Engine
Knowledge of photography principles, storytelling, and movie making
Good Portfolio showcasing past works in composition and photography
Strong technical background with the ability to solve problems if they arise
metricminds offer generous relocation support to enable you to move to the beautiful city of Frankfurt. Alternatively, they can offer remote working for this role.