Back to jobs
Art Director (Hybrid)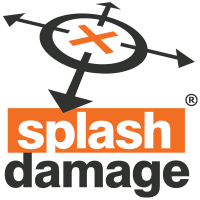 Job description
Splash Damage is looking for an experienced and exceptionally talented Art Director to join their growing teams of talented developers, helping them to create exciting games that are expertly built and enjoyed by millions.

For more than 20 years, Splash Damage have been creating team-based multiplayer experiences all over the world that have forged countless new friendships along the way.
As an Art Director in the studio, you'll craft exciting creative visions, inspiring and motivating their project team. You'll also deliver the best quality visuals possible, whilst collaborating with talent across all disciplines, ensuring that the game not only looks great but plays fantastically.
Your responsibilities…
Define, own, articulate and champion the aesthetic vision for the project
Collaborate within the project's leadership team to ensure that the game's visuals serve game play and narrative needs while technical constraints are adhered to
Work with production to plan and prioritise the project's art deliverables
Provide and check task estimates, scoping when required
Work to highlight and mitigate any issues that may put the project at risk
Review the project art team's output, giving actionable constructive feedback
Work with the art leads to ensure their teams create high quality content in keeping with the project's visual direction
Oversee the art team's pipelines and processes
Set quality expectations and provide visual benchmarks
Gather reference material, create style guides, mood boards, and other documentation to support the visual direction
Manage, coach, and develop the art team ensuring their growth as a unit and as individuals
Delegate and assign work to team members, encouraging autonomy where possible
Actively participate in the recruitment of project team members
Act as a representative for the project and team to any external partners and stakeholders
Develop and maintain a healthy creative team culture
The skills and experience you'll bring to the role…
Shipped at least one title as a video game Art Director
Strong foundational art skills including an excellent understanding of shape, form, composition, and colour theory
Portfolio demonstrating artistic direction capability and high competency in 3D and 2D asset creation
Strong leadership and empathetic people management capability
Exemplary communication skills and the ability to convey complex ideas in plain English
Ability to solve creative problems intuitively through lateral thinking, pattern recognition, and innovative reasoning
Deep knowledge of various video game Art sub-disciplines
Solid comprehension of PBR workflows and their effect on final image quality
Proficiency with industry standard 3D modelling tools, painting, and illustration software
Worked with industry standard asset tracking software such as Jira
It's a bonus if you have…
Experience shipping titles on the Unreal Engine 4
Skills with supporting software such as Zbrush, Substance Painter, and Designer
Genuine interest in a wide range of visual media and art forms beyond video games.
World building and narrative experience
Proven experience formulating and developing IP
Perks and benefits include…
Bespoke VISA and relocation packages for you and your family
Performance-related pay system in addition to your salary
Enhanced pension contributions and a life assurance scheme
Industry-leading fully paid 30 weeks maternity leave and 10 weeks paternity leave
Private Medical and Dental Cover for you and your family, along with a 24/7 digital GP service
Extensive Mental Health support, with Line Manager Mental Health training, a group of Mental Health First-Aiders, and on-site or remote counselling
A bespoke Learning and Development course framework to help you grow as an employee, manager, and leader