Back to jobs
Data Scientist (Remote)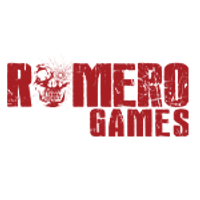 Posted

17 May 2023

Salary

Negotiable

Location

Galway

Job type

Permanent

Discipline

Commercial

Reference

19026

Contact Name

Vicky Kilby
Job description
We are looking for an experienced Data Scientist on behalf of Romero Games to join their growing team on a full-time basis. 
In this role you will be in charge of the data collection and analysis strategy, determining the data that needs to be collected from players and analysing the results in order to inform their development efforts. As part of a thriving independent development studio you will have a significant impact, contributing on multiple levels to the games they make.
This position is open to remote work or relocation to the office in Galway, Ireland for applicable candidates.
Your responsibilities…
Analyse player behaviour data to gain insights into player preferences and engagement patterns
Research and develop metrics and performance indicators
Extract, analyse, and communicate insights from gameplay data
Apply machine learning models to better understand players
Design telemetry events and maintain, optimise, and shepherd the resulting data
Collaborate and work closely with the design team and publishing partners
The skills and experience you'll bring to the role…
Proven experience as a Data Scientist in the games industry, ideally working directly on a game production
Familiarity with game development concepts, game analytics, and game-specific metrics
Strong proficiency in data analysis, statistical modelling, and machine learning techniques
Solid understanding of database systems and experience working with large datasets
Experience with data warehouse services such as Hadoop and Snowflake
Strong programming skills in related languages such as Python, R, and SQL
Experience in predictive modelling and analysis over large datasets
Experience building dashboards and reports
Strong analytical and investigative skills
Excellent communication and organisational skills
Interest in gaming and understanding player behaviour and game industry trends
Perks and benefits include...
Relocation assistance
Company ownership, each employee is given a stake in the company
Flexible working hours
Premium health benefits
Fertility and maternity leave
Compassionate and bereavement leave
Regular social events 
Cycle to work programme
Romero Games also includes sabbatical where at 5+ years, should you choose to take unpaid time for a personal project, they will cover 20% of your pay provided that it is in your area of interest.