Back to jobs
Design Director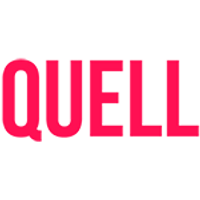 Job description
Quell are on the lookout for a Design Director to join the team building the future of fitness gaming.
Players of Quell's games get fit fighting, running, leaping and ducking their way through unforgettable worlds. They give players real resistance, powerful haptics, heart-rate data, and real-time recognition of their movements to create a truly immersive experience.
The team is made up of passionate and experienced devs from the likes of Square Enix, King, Meta, Paradox, EA, Sony, Nintendo, Microsoft and Disney and they're gearing up for an explosive launch.
As a Design Director at the studio, your mission will be to deliver fitness gaming experiences which reinvent the genre, blending best-in-class workouts with immersive, deep gameplay.
Your responsibilities...
Design, scope, prioritise, and improve features on launched game, Shardfall
Drive future titles from concept to live ops
Build high-quality fitness into the play experience in collaboration with the fitness and hardware teams
Work directly with the CEO, production director and VP marketing on strategy and long-term planning
Hire, lead and develop a team of 3-5 designers
Provide guidance and feedback to the tech and art teams
Turn pre and post-launch player insights into actionable designs
The skills and experience you'll bring to the role…
Shipped 2+ games in Unity
Confident designing for GaaS titles
Experience in second-to-second and meta design
Ability to analyse and act on player data
It's a bonus if you have…
Combat/ARPG experience
Fitness technology experience relevant to the games industry
Motion input and unique player input experience
Just some of the benefits of working with Quell include...
Equity in a start-up which has increased its value 30x in two years
Flexible working hours and holiday
Free books
Cycle-to-work programme
A team obsessed with building an amazing place to work