Back to jobs
Principal Environment Artist (4 day week)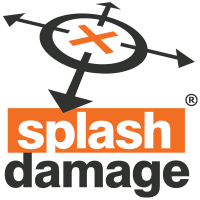 Job description
Splash Damage are looking for a Principal Environment Artist to join their growing team of talented developers and help them create exciting games that are expertly built and enjoyed by millions.
Whether hard surface architectural, mostly organic, or a fusion of both, the worlds that the Environment Artists create at Splash Damage are not only high quality in terms of their visuals but are lovingly crafted gameplay spaces.
Splash trust their Principal Environment Artists to model high-quality assets that are delivered on time, to quality and within the technical specifications required for the game to be performant.
Splash Damage now operate on a 4 day work week, which means all of their employees enjoy a 3 day weekend, every week!
Your responsibilities…
Create Environment assets varying in scale and complexity
Model assets using reference photographs and concept Art materials
Work with the Lead Environment Artist and Art Director to create high-quality environments in keeping with the project's visual direction
Produce work within performance specifications under strict deadlines
Review and implement your work using the game editor
Troubleshoot asset errors and action creative feedback
Collaborate with other sub-disciplines such as Level Design, Lighting and VFX
Coach and mentor junior-level staff through knowledge sharing
The skills and experience you'll bring to the role…
An up-to-date portfolio filled with examples of high-quality environment work
Experience shipping a game in a AAA studio at Principal or Lead level
A strong understanding of shape, form, and composition
Proven abilities in optimised 3D asset creation
Expert-level experience with PBR workflows
3 or more years' experience using 3DS Max and Maya as well as Photoshop and Substance Painter
Excellent communication skills
The ability to work well self-directing as well as within a team
Worked with industry-standard asset tracking software such as Jira
An understanding of the impact of Environment Art on Level Design
Bonus points for…
Experience working within Unreal Engine 4+
Skills with supporting software such as Zbrush and Substance Designer
A mixture of hard surface and foliage asset modelling skills
Set dressing and beautification experience
Houdini or other procedural tooling skills
Photogrammetry experience
Basic level lighting skills
Perks and benefits include…
4 day working week
Bespoke visa and relocation packages for you and your family
Industry-leading fully paid 30 weeks maternity leave and 10 weeks paternity leave
Substantial performance-related pay on top of your wage
Enhanced pension contributions
Private Medical and Dental cover for you and your family, along with a 24/7 digital GP service
Extensive Mental Health support, with Line Manager Mental Health training, a group of Mental Health First Aiders, and on-site or remote counselling
Bespoke Learning and Development course framework to help you grow
Splash Damage's studio culture is rooted in an open, friendly, and collaborative environment. Their games are made by people from all over the world, from entry-level fresh talent hires to industry veterans, and they believe that fostering that diverse culture is the best way to build both their games and studio. They have won numerous awards, including a 'World-Class' accreditation by Best Companies and being named one of the UK's 100 Best Large Companies to work for.