Back to jobs
Publishing Team Game Producer (Remote) - St Julians, MT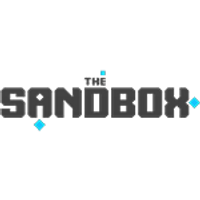 Posted

26 May 2022

Salary

Negotiable

Location

Malta

Job type

Permanent

Discipline

Production

Reference

17396

Contact Name

Daniel Butcher
Job description
Publishing Team Game Producer (Remote)
The Sandbox - St Julian's, MT
The Sandbox are on the lookout for a Publishing Team Game Producer to join them remotely from anywhere in the world!

The Sandbox is a decentralised community-driven gaming, digital art and game development ecosystem where creators and designers can create and monetise their art NFTs, art and gaming experiences on the Ethereum blockchain.

As a Game Producer, you would be reporting to the Head of Publishing. You will co­ordinate and drive delivery for outsourced projects, to develop highly engaging experiences and games content for their players. You will need to have experience with Agile methodologies, project management tools, and be responsible for the experience's quality, profitability and visibility.

For this role, you'll need solid experience as either Game Producer or Project Manager, and will be expected to take responsibility for multiple projects and work creatively with internal and external production teams to produce industry leading games and experiences within The Sandbox.
Responsibilities will include...

Leading project development through the entire lifecycle including planning, creative conceptualisation, through production, testing and bug fixing, to release and ongoing live support to the highest possible quality
Working collaboratively with a team of Level Designers, Narrative designers, Game Designers and Artists to creatively define new products and opportunities and then lead the development for the assigned projects
Project Management of assigned projects including team and timeline coordination, setting and hitting deadlines, maintaining project processes, and managing the relationships with 3rd party External Studios
Managing the product development plan post-launch using analytics and data to make informed decisions on product enhancements
Ensuring the highest possible quality releases for every live product
Being a brand guardian for any IP productions that are assigned
Suggesting data-driven changes to game systems to drive desired player behaviour
Monitoring and ensuring that product delivery from the project teams are to the appropriate levels of quality, on time and within budget, in accordance with the project plan
Identify and manage opportunities and dependencies, communicate with all stakeholders, put together progress reports and escalate delivery risks to senior management
Being proactive and assisting in the development of new editorial strategies, portfolio management and communication initiatives

For this role, you'll need...

Experience in using Project Management tools for sprint planning and tracking such as Monday, Asana, Jira or similar
To be responsible, result-oriented, able to work under high pressure and to handle multiple tasks at the same time
The ability to wireframe and create high-Level Concept GDD Documents and creative materials
To be able to determine an optimum user experience and player flow
Knowledge and experience in Game Design
An understanding of game economics and Tokenomic that can be fed into product development
Experience in working with digital products and/or game projects
Good negotiation, conflict resolution and decision ­making skills
To keep up to date the latest trends in metaverse experience/game design
Take a hands-on approach regularly
To ensure brand guidelines and values are adhered to
Has strong client facing skills
Exceptional organisational skills
Excellent communication and interpersonal skills ­ capable of building strong working
relationships with stakeholders at all levels
Excellent written and spoken English
Interested? Want to know more?

Get in touch with Daniel Butcher on +44 (0)1709 834 777 or email daniel.butcher@aswift.com now!